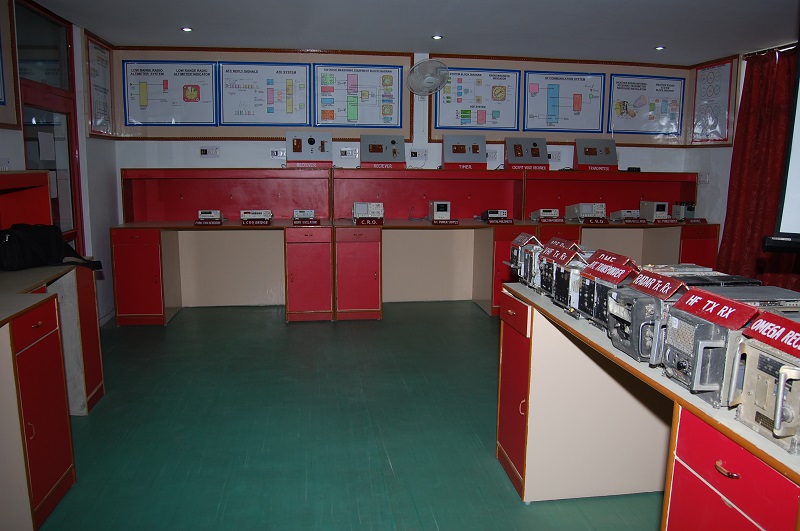 Following are the workshops available for imparting the practical training:
One Basic Workshop
One Engine Shop
One Electrical Lab
One Avionics Lab
One Computer Lab
The Basic Mechanical shop is equipped with necessary facilities for fitting work, riveting work, sheet metal work and also endowed with various advanced tools and precision tools, such as granite surface plate equipment, hand-shear and pneumatic compressor. The Propeller shop is provided with propeller system and components, propeller blades, variable pitch propeller governor, and a functional mock-up of pitch change mechanism.
Additionally, a fully equipped Machine shop has been set up. All the three Avionics Labs viz. Instrument Shop, Radio Navigation & Basic Electrical, Electrical System & Avionics Shop are equipped with variable AC & DC power supply. The Electrical lab boasts of various electrical equipment like aircraft electrical system components, basic electrical & electronic workshop, functional electrical & electronic system mock-ups such as a Transformer Rectifier Unit (TRU), under voltage indication relay, DC generation, DC motor speed control, three phase alternator, relay testing unit, transformer, aircraft AC generator system with generator control unit (GCU), aircraft landing light and exterior light.
The Instrument lab has been equipped with various aircraft flight instruments, gyro instruments, engine instruments and functional mock-ups like airspeed indicator system, compass swinging, altimeter test chamber, revolution per minute indicator, fire & smoke detector, aircraft fuel quantity & fuel flow indication, thermocouple principle.
The Radio shop is equipped with various advanced aircraft radio system components and functional mock-ups like weather radar, distance measuring equipment, capacitor charging and discharging, frequency generation and electrostatic discharge sensitive components working station facility.
The Battery lab has various aircraft batteries like nickel-cadmium & lead acid battery, battery cut view, battery charging facility for both lead acid and nickel-cadmium battery, load testing facility, battery analyzer.
The classroom designated for theoretical training are designed to accommodate appropriate presentation of equipment and representative synthetic training devices of a standard that is beneficial to and ensures students can easily read presentation text/drawing/diagrams and figures from any position in the classroom and able to concentrate on their studies or examination as appropriate, without undue distraction or discomfort.
The classrooms are designed for 30 seating capacity.
All classrooms are equipped with Black/white Board, LCD projector and Screen and Clock.
A separate Audio Visual Room with overhead, high resolution LCD projector equipped with seating facilities of 60 students for visual demonstration and CBT (Computer-Based-Training) to the students on the subjects of the system and equipment of aircraft, Maintenance Technology, Integrated Avionics System, Aviation Human Performance etc.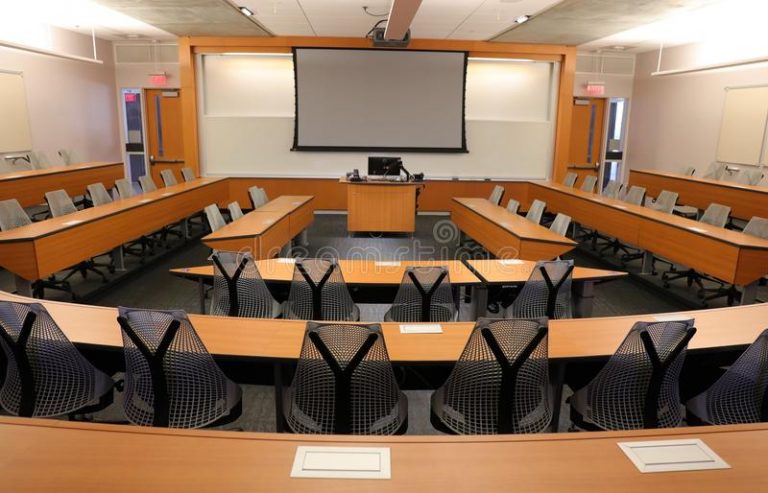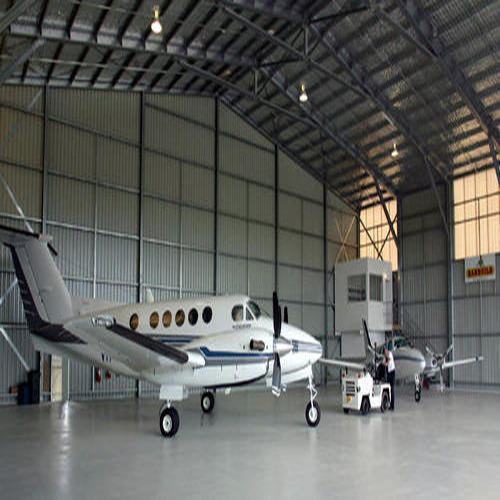 ACSPL has built an aircraft hangar on the ground floor of Dhanipur, Aligarh Airport, which accommodates its Pilatus PC12 and Super King Air B200 aircraft.
This hangar is an actual aircraft hangar for maintenance of the aircrafts of ACSPL ( AMO) and provided with all facilities and ground equipment such as a ground electrical power unit, refuelling facility, hydraulic servicing trolley, aircraft lifting jacks, trestles, engine support stand and safety equipment, so as to impart the highest level of practical training and skills
The school has a Super King B200 powered by two PT6A-42 turboprop engines, Pilatus PC12 powered by PT6A-67B turboprop engine for actual maintenance demonstration and King Air C90 powered by two PT6A-21 turboprop engines for in house practical. The PC12 is equipped with most of the advanced systems and with integrated avionics, and configured as a 8 seater air-conditioned and pressurized aircraft with a business class interior.
The B200 aircraft has two Turbofan engines, an APU, and a serviceable undercarriage with functional retraction/extension, Avionics systems, and Cockpit instruments in serviceable condition. This would ensure a high quality of knowledge and skill training to the students, as the aircraft would be used for aircraft maintenance training, major maintenance training and in-house On-the-Job-Training.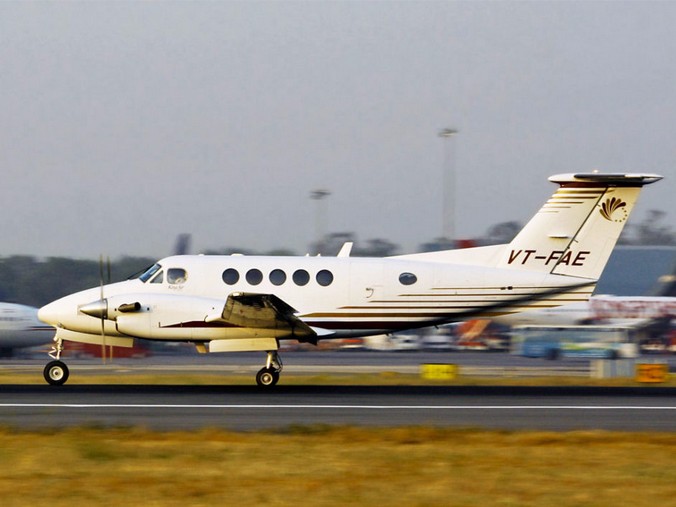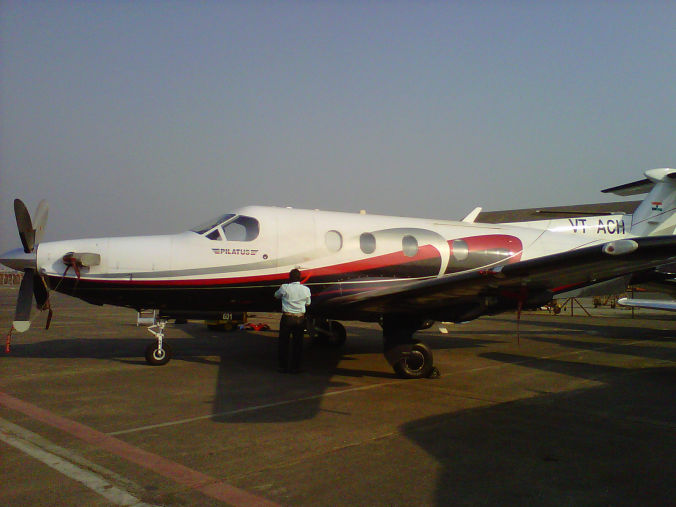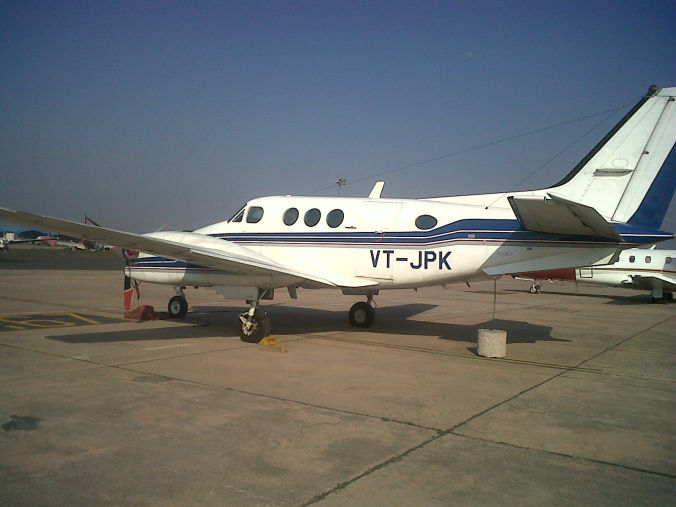 The school has a modern library. The Library is stocked with the latest updated core and reference aviation books, publications and literature with adequate facility for students to study. ACSPL also has internet connection with 10 desktops with LAN and internet connections.
Adequate, well-designed office space has been built for both teaching and administrative staff. A LAN (Local Area Network) links all computers within the facility, and adequate IT infrastructure is made available to ensure that administrative work, record-keeping, and instructional work is computer-based.