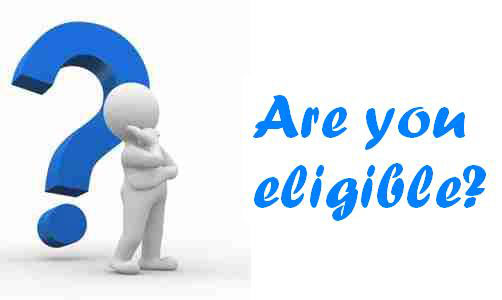 10+2 with PCM / Diploma in Electrical, Mechanical & Electronics conducted by a recognized Board / University / Council.
All students who have passed their Class XII examination with Physics, Chemistry and Mathematics from a recognized board or university or its equivalent with a minimum aggregate of 45% in Class XII are eligible to apply for ACSPL's two-year program. All students who have appeared for the Class XII examination and whose results are not available by July will be considered as provisionally eligible, subject to having obtained 60% marks in Class X examination and subject to their obtaining minimum 45% marks in aggregate in the Class XII examination with Physics, Chemistry and Mathematics. In order to be eligible the student must also be medically-fit and should not suffer from color blindness and/or night blindness. Foreign students need to obtain security clearance through DGCA for admission to the course.
Students can fill up the application form and submit it together with a Draft drawn on Air Charter Service Private Limited, payable at New Delhi for Rs. 1000/- towards Application Fees, at the ACSPL, Aligarh premises on any working day between 10 am and 4 pm. The Application Form and Draft may also be sent by postal mail.
Account Name: AIR CHARTER SERVICES PVT. LTD.
Bank: HDFC Bank
Account No: 50200046346794
IFSC Code: HDFC-0000139
Branch: Gopinath Bazaar, New Delhi
Registration Fee's: Rs.1,000/- (Non Refundable)
Admission Fee's: Rs.25,000/- (One Time & Non Refundable)
Total Tuition Fees: Rs.4,40,000/-.
Tuition fees to be paid in every six months of Rs, 1,10,000/-.
Study and Technical Material: Rs.30,000/- (One Time)
Uniform (Two Sets): 10,000/- (One Time)
Caution Deposit: 5,000/- (One Time & Refundable)
There are no other hidden charges.
Tuition Fees for the First Semester is to be paid along with the Admission Fees.
Fees may be paid in Cash, by Demand Draft, or On-line.
Failure to pay fees by the due-date will result in suspension of the student till such time the fees are paid.
ACSPL will require eligible students to undergo a 'Selection Process' consisting of an entrance test consisting of written test (MCQ & Essay type) and an interview. The venue and dates of the entrance test are notified on ACSPL website.
Students–selected and offered admission–must ensure that they complete admission formalities prior to that.
Admission Formalities include:
Submission of Class X pass mark sheets & certificates, 12th/inter (PCM) pass mark sheets/certificate in original along with two attested copies. ( Both Soft and Hard Copies)
Submission of medical fitness and eye-fitness certificates.
Payment of admission, tuition fees.
Signing of undertakings regarding conduct and discipline.
Date of birth certificate.
Six passport size photographs.
Embassy clearance certificate for NRI students.
The wearing of uniforms is compulsory. The purchase of a set of text-books is advised.
ACSPL strictly observes a zero tolerance policy towards alcohol consumption, drug abuse, bullying, ragging, discrimination, indiscipline, misbehaviour and disrespect towards any ACSPL personnel and damage to ACSPL property.
Any violations will be viewed strictly and may result in the expulsion of the student.
Students will be required to sign an undertaking with respect to the conduct and discipline at the time of admission.